Helpwise allows you to share your inbox with your team members. It helps them collaborate by leaving notes, sharing files and assigning conversations with each other.
To share inbox with your team members, follow the steps below:
Head over to user's section by clicking on Manage and then Users.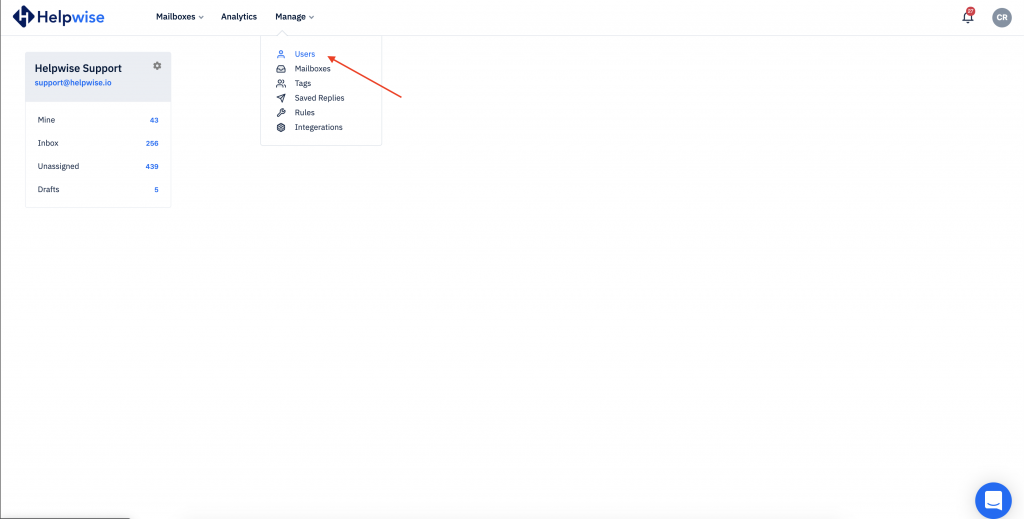 Now, click on Add New Team Member.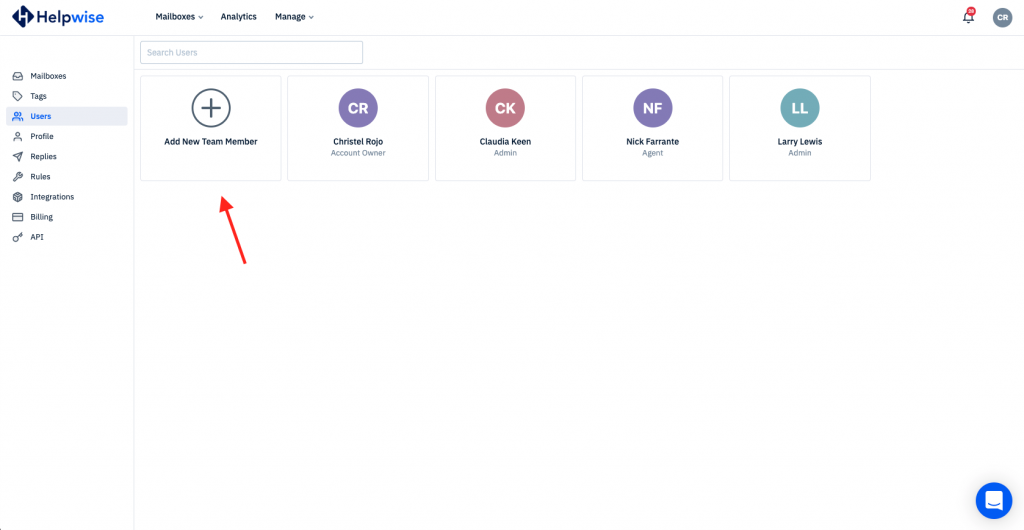 Fill in the information of the user, select inboxes you want to share and select permissions.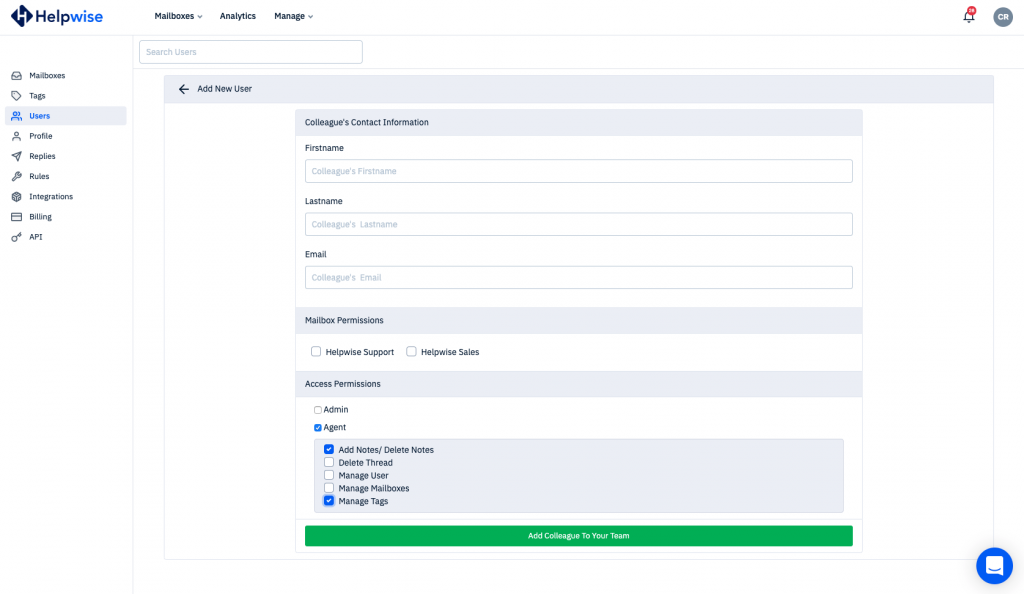 Once you will add your team member Helpwise will send the invite email to the user with the link to join your team on Helpwise.
This is it, as soon as your team member will login into the Helpwise, they will start receiving emails. For any queries feel free to reach out to us via our chat support or schedule a call with us here - https://helpwise.io/demo.