Helpwise integration with Trello allows you to see, update and create cards directly from your Helpwise shared inbox and automatically maps your Trello cards created from the Helpwise to a particular conversation.
Follow these simple steps to integrate
Login into your Helpwise account.
Click on "Automation" on the top and select "Integrations".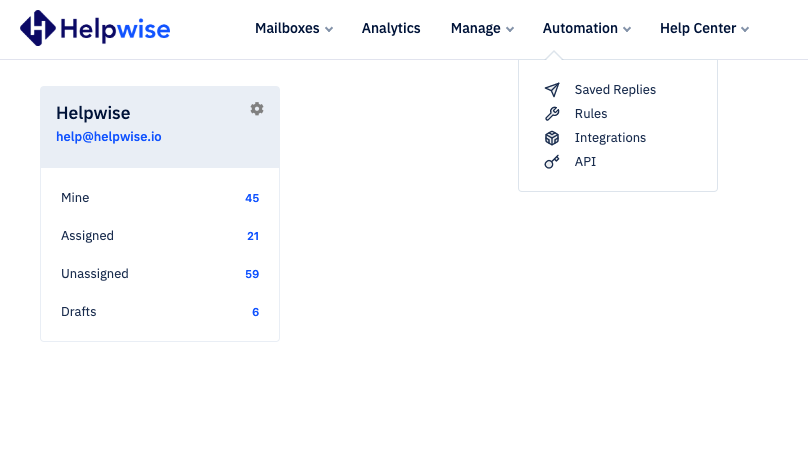 Now, click on the "Connect Trello" button.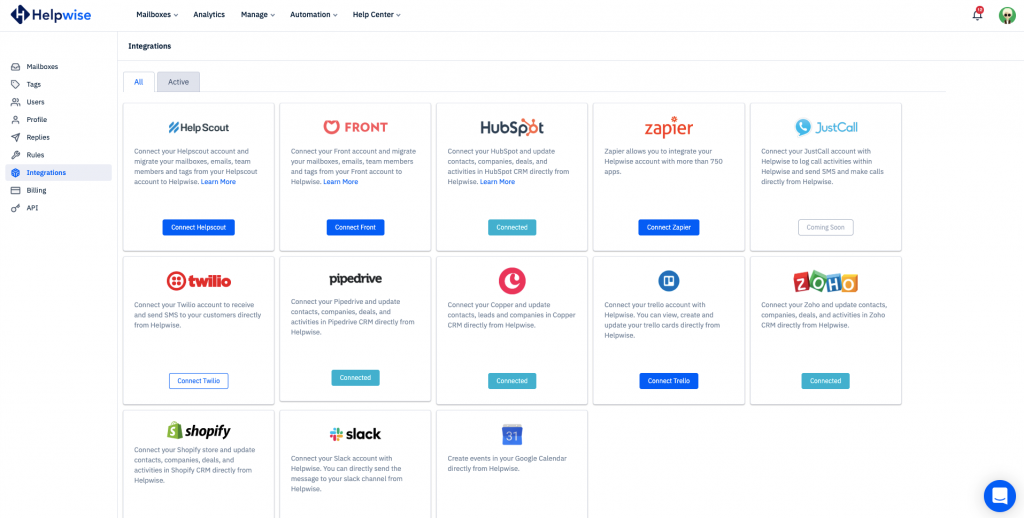 You will be redirected to another window (don't worry it's common), then wait for a second or two and click on allow.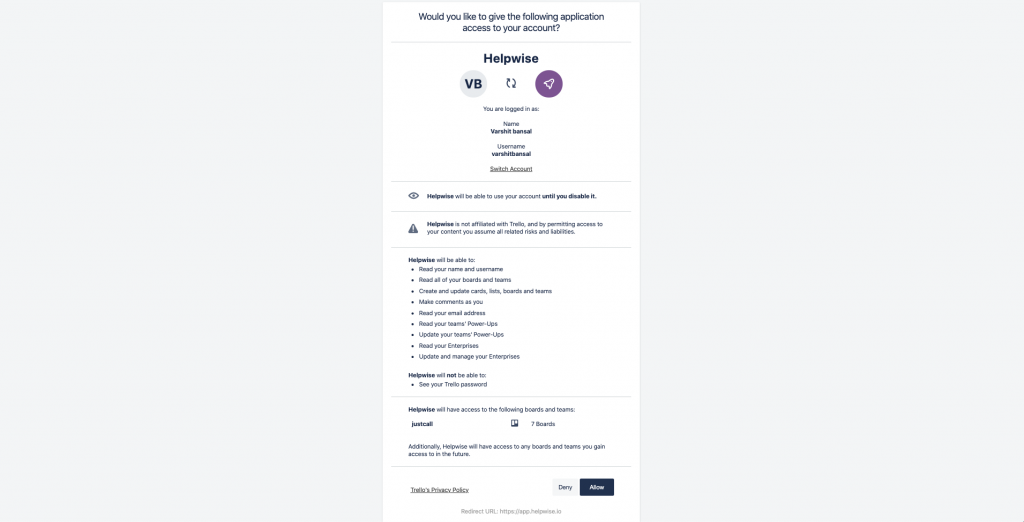 If the connect button has changed to a connected button. Then you have successfully integrated your Trello account.