Helpwise integration with Freshsales allows you to track person's details. It also allows you to track the associated notes, deals, and activities with the person in your Helpwise shared inbox.
Login to your Helpwise account.
Click on "Automation" on the top and select "Integrations".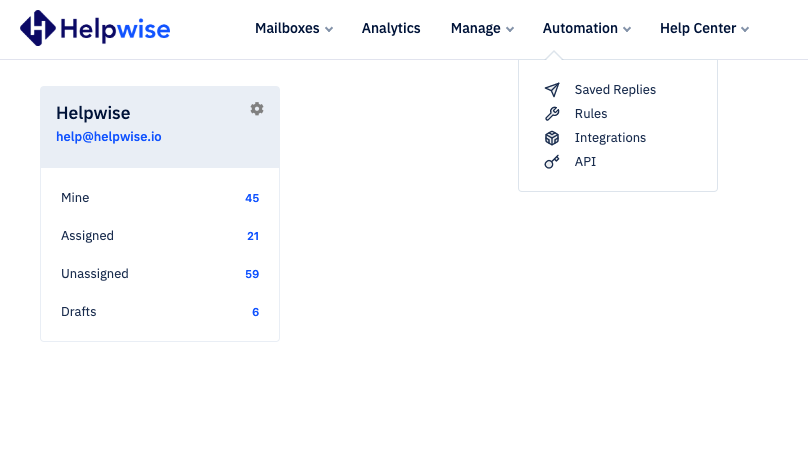 Now, Click on the "Connect Freshsales" button.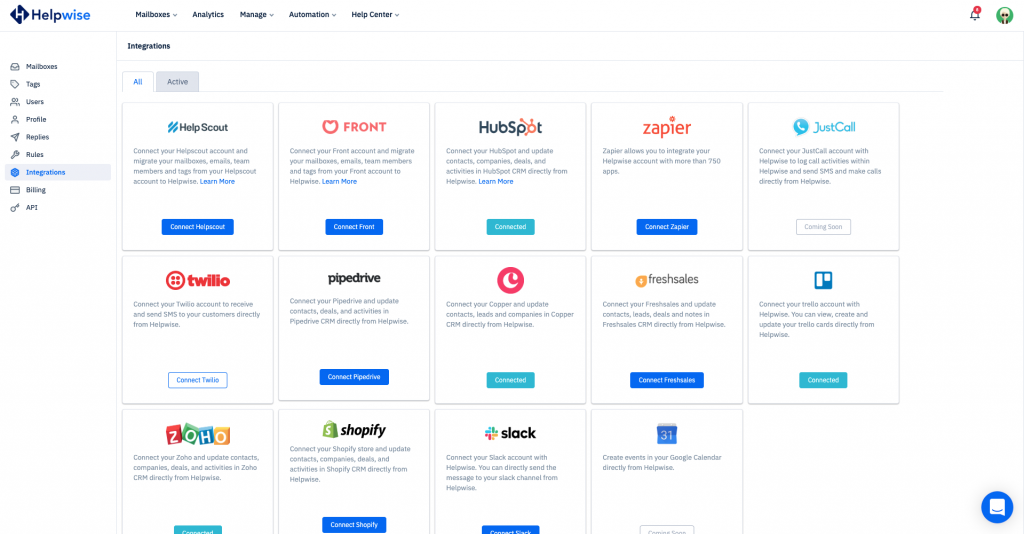 Enter the Freshsales Domain and API Token in the prompted panel.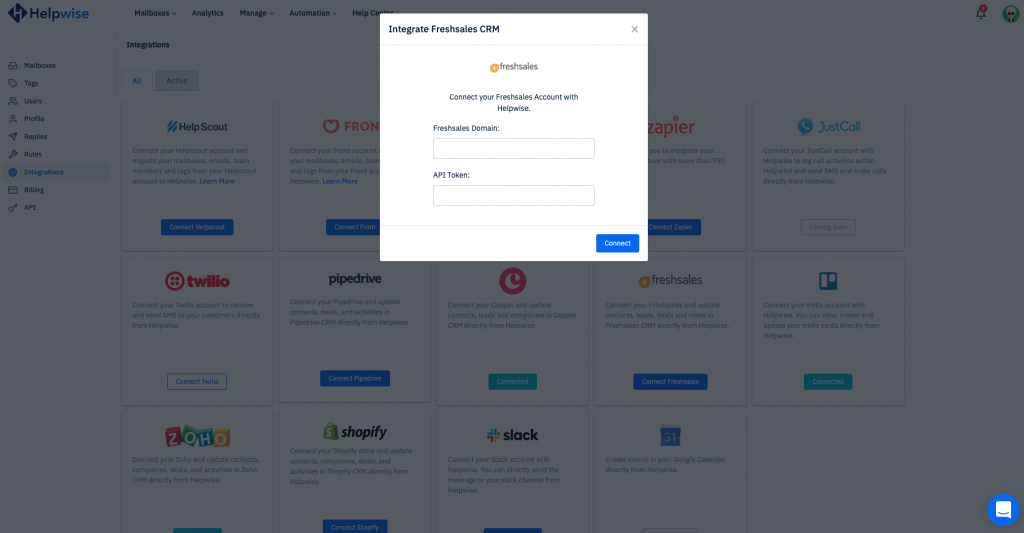 Now, Click "Connect".
You have now integrated your Freshsales account with Helpwise.
Now, you will return to back to Integrations tab and will see the "Connected" button.