You need to set up forwarding from your current email provider to Helpwise to start using Helpwise. Following are the steps to forward your incoming emails from Outlook to Helpwise:
1. Copy the Forwarding Address of your Mailbox.
Helpwise gives you a forwarding email address in return when you create your mailbox or you can find in your mailbox settings after you have created it. Copy this email address and proceed to your Gmail.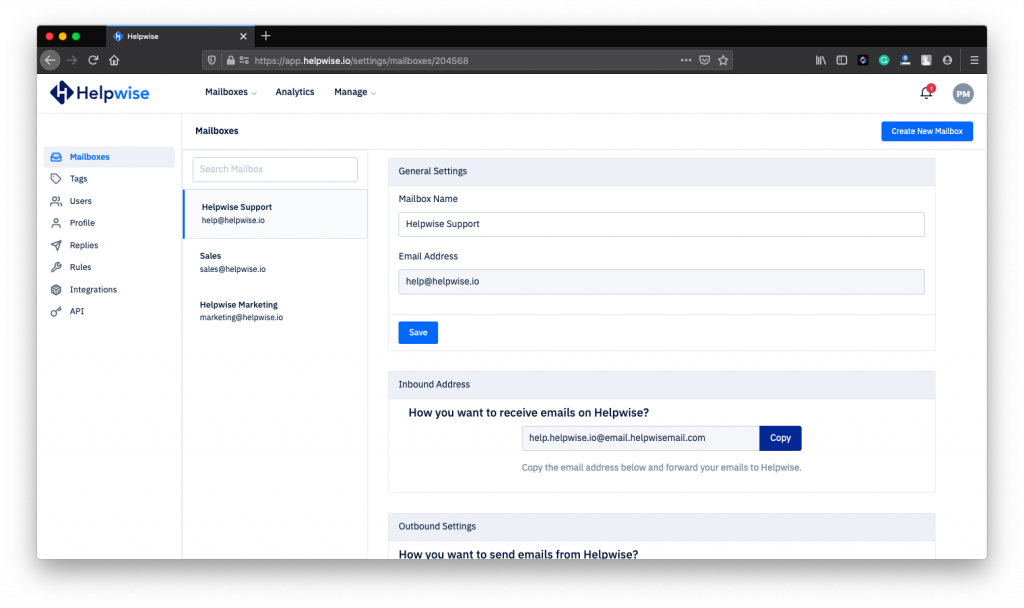 2. Go to Forwarding Settings in your Outlook Account.
Click on the gear icon to open outlook settings. Then click on View all Outlook Settings Link at the bottom. Then head towards the forwarding tab.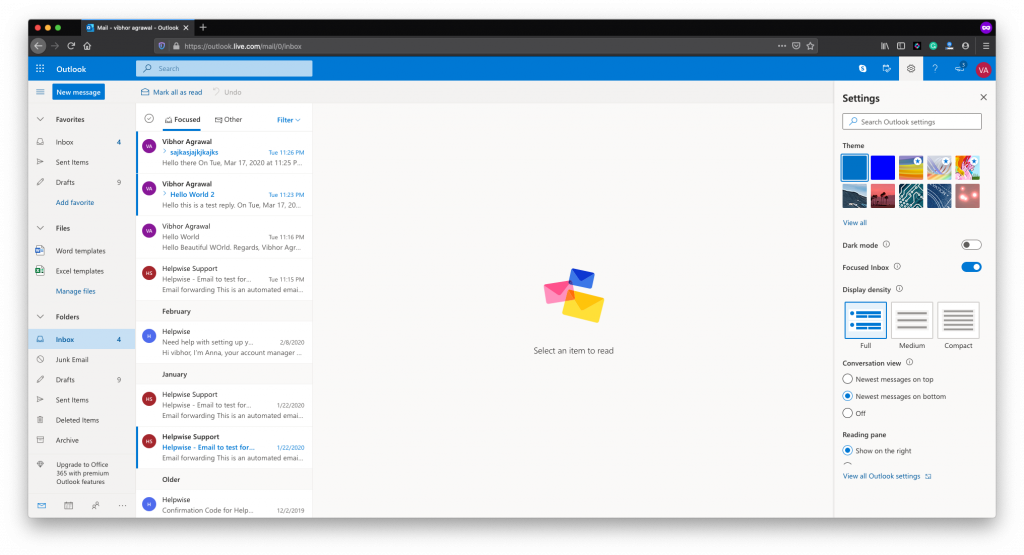 3. Paste your forwarding address as the forwarding address
In the forwarding tab, paste the address you forwarding address copied from Helpwise and press Save.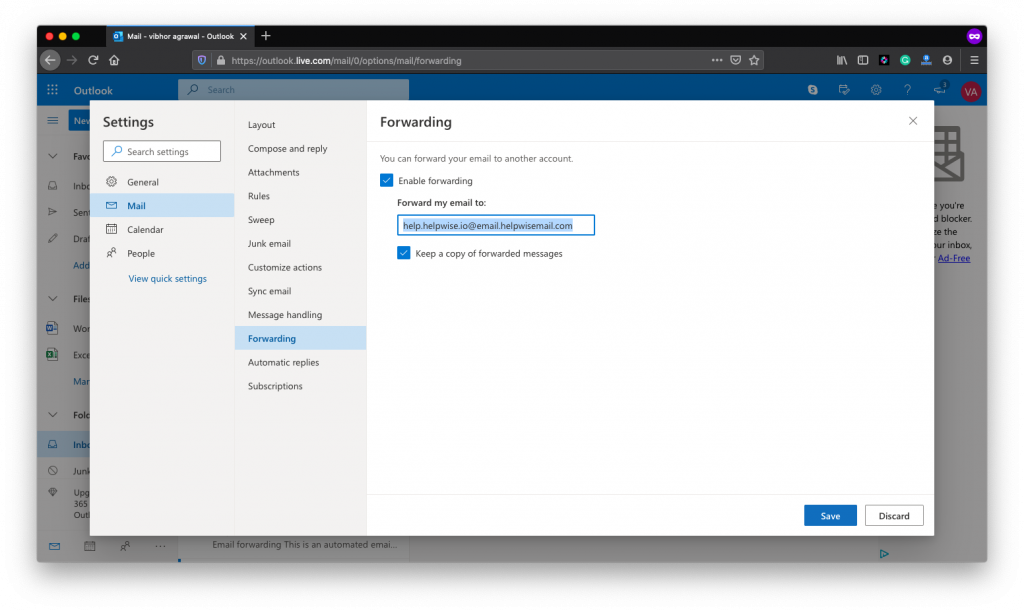 4. Verify these settings and you're good to go.
Now head towards Helpwise inbox you just created and click on "Verify Now" button. It will automatically verify your forwarding settings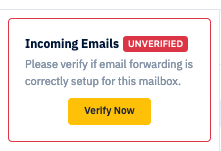 If you're unable to verify the email forwarding because of the following error shown in the screenshot below:

Please go through the following steps to enable external forwarding for your Outlook account (bare in mind that you would need an administrator account to do this)
1. Enable Automatic External Forwarding for Individual Mailboxes
Log in to your Office 365 Security & Compliance portal for Microsoft 365 and choose Threat management > Anti-spam or head directly to the Anti-spam settings page here: https://protection.office.com/antispam.
2. Click + Create an outbound policy.
The next step is to click on + Create an Outbound Policy button.
3. Configure Outbound Spam Policy
Give your new outbound spam filter policy a Name and Description. Click the down arrow next to Automatic forwarding to expand that section. Choose On - Forwarding is enabled from the dropdown.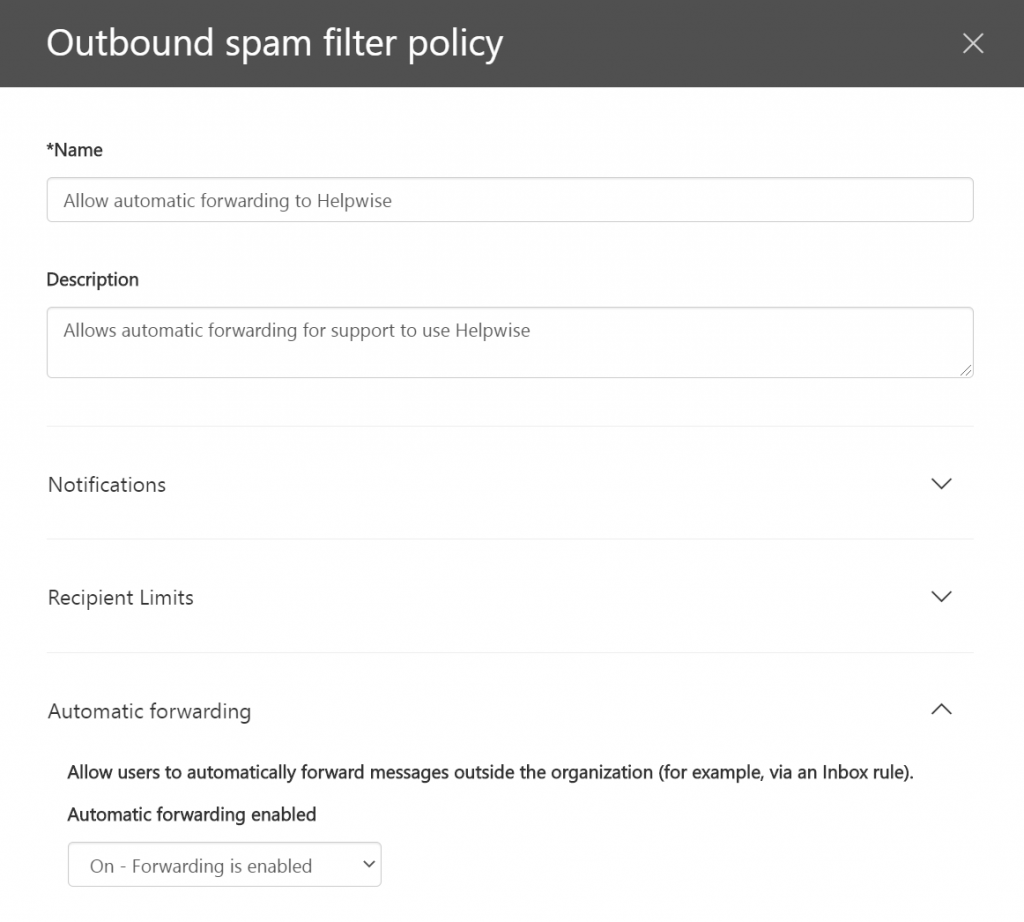 4. Choose Sender
Click the down arrow next to Applied to, then +Add a condition. Choose Sender is from the dropdown list, then click in Add a tag to find the email account(s) you'd like to allow to automatically forward and select them. Click Save.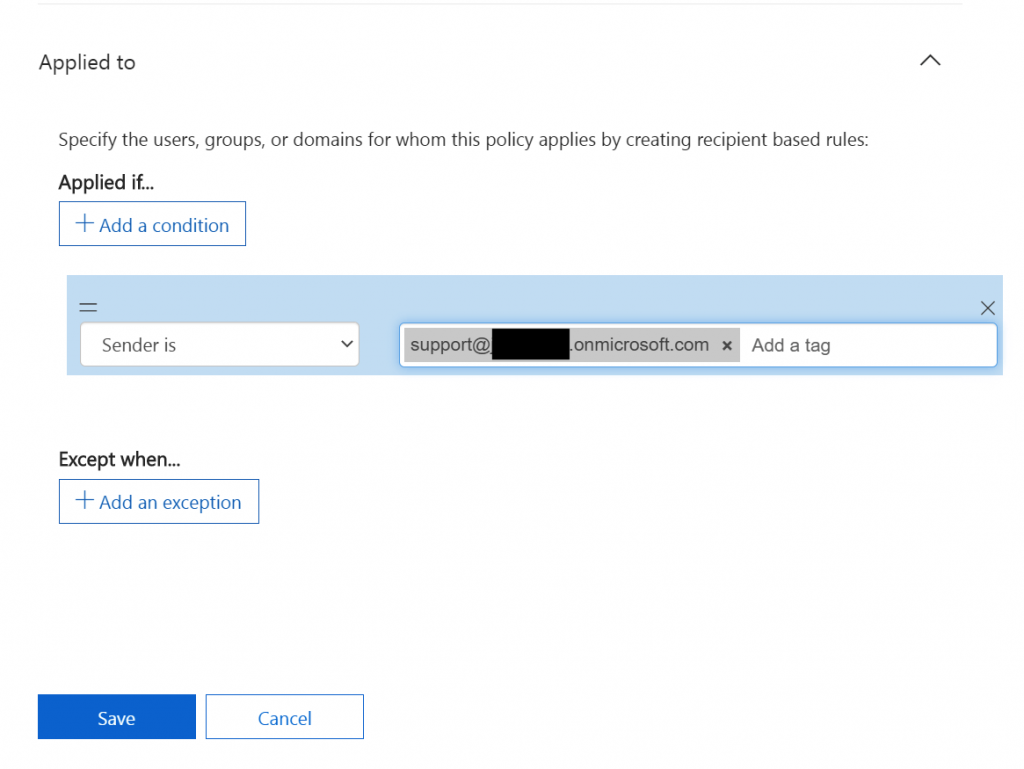 After you're done implementing external forwarding, you'll have to go ahead and repeat the steps shown at the beginning of this article.