Overview
Helpwise integration with Delighted allows you to send a customer satisfaction (CSAT) rating widget within the messages you send from the email inbox. This will allow you to easily track the feedback of your customers on the support provided via email
How to configure Helpwise's Delighted Integration?
To setup Delighted integration with Helpwise, follow the steps below:
On Delighted:
Step 1:
Log in to your delighted account and choose a project.
Step 2:
Click on "Survey People" on the top-left of your screen.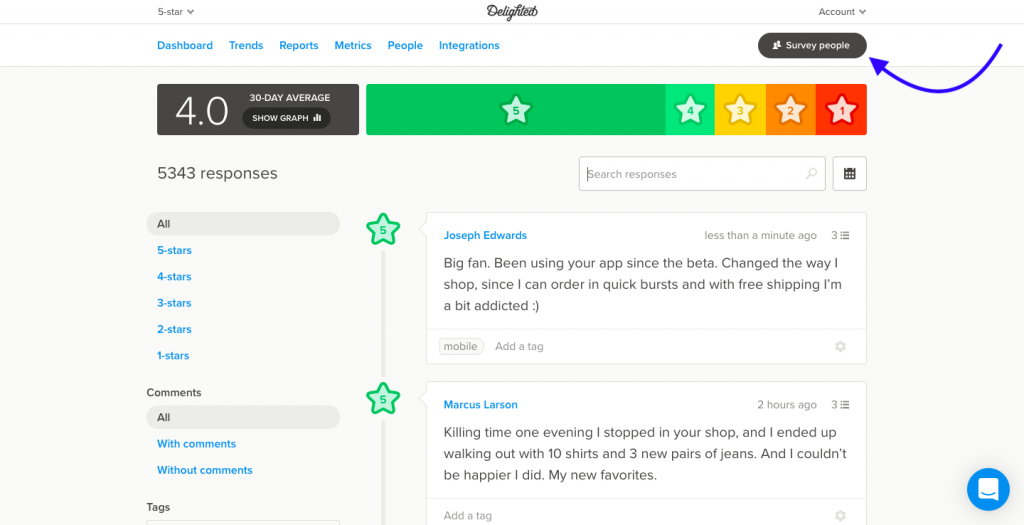 Step 3
: Click on Survey People with Link.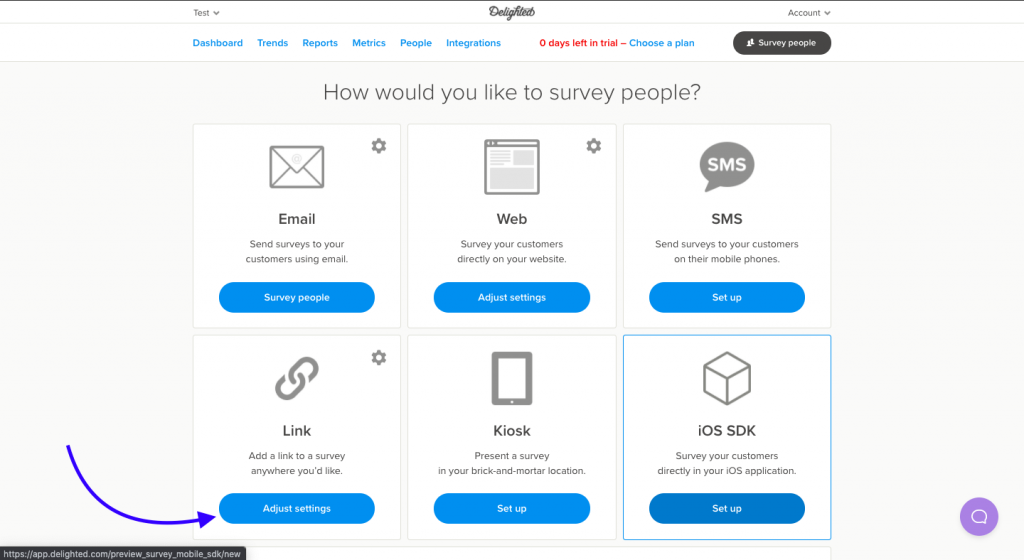 Step 4:
After setup, click on copy button or copy the survey link to your clipboard.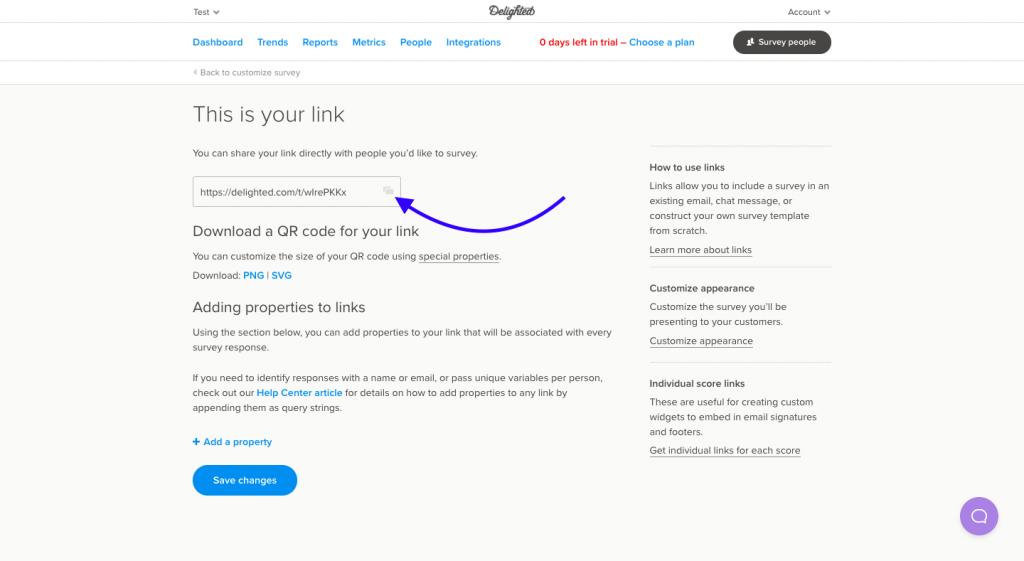 On Helpwise:
Step 1:
Log in to your Helpwise Account.
Step 2:
Click on "Automation" on the top and select "Integrations".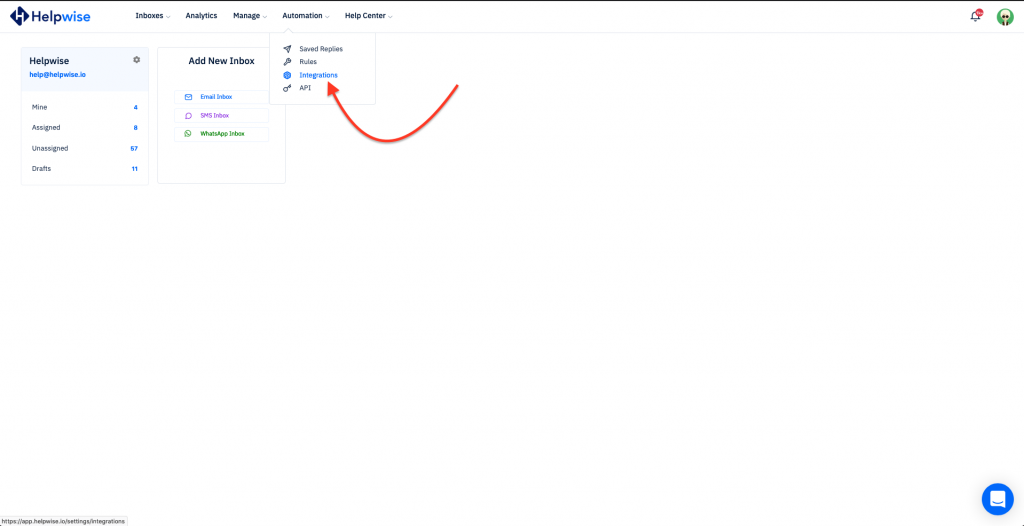 Step 3:
Click on the "Connect Delighted" button.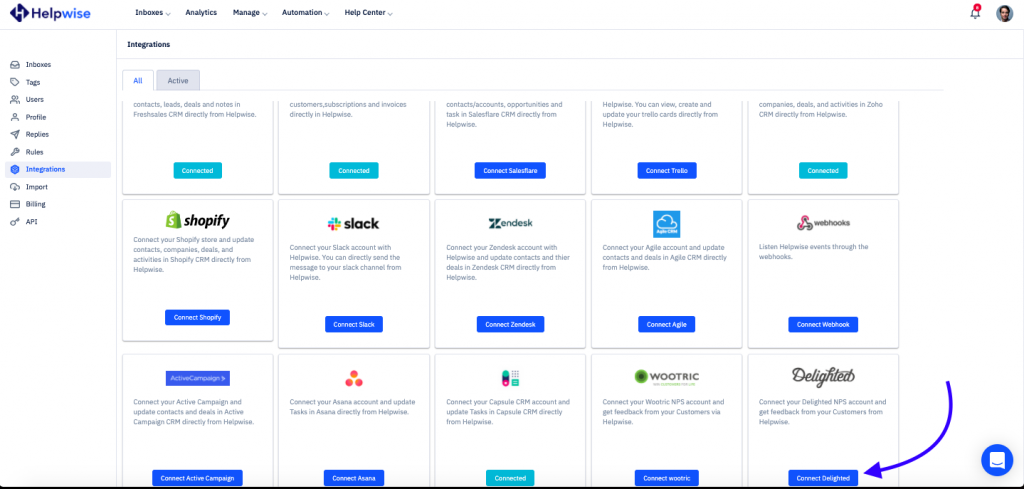 Step 4:
Now, enter the
Survey URL
in the prompted panel and click on the 'Connect' button.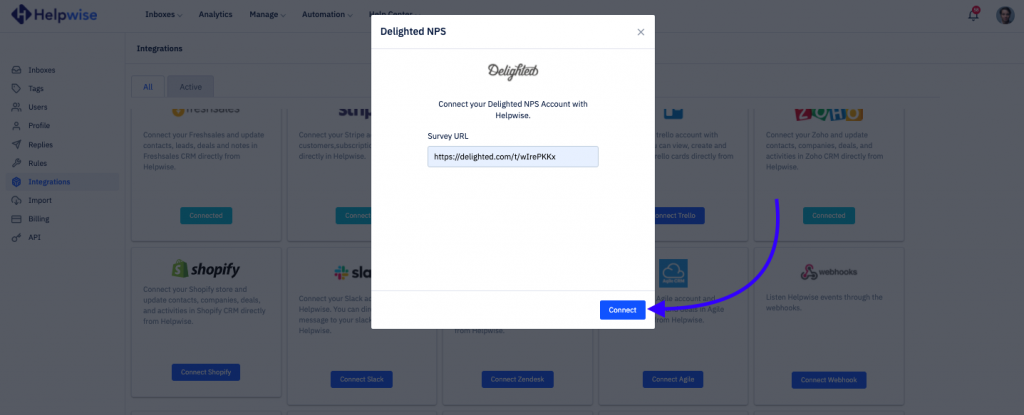 That's it! your Helpwise account is now connected with Delighted, it will allow you to survey your customers when sending mail directly to your Helpwise shared mailbox.
For more information on how to track the Survey and what information you'll get in your Delighted account, check out our feature updates page.
If you have any queries about Helpwise's Delighted integration or anything around Helpwise, feel free to contact our live chat support or email at help@helpwise.io