Helpwise files management allows you to manage your all files between all mailboxes. You can see your all email attachments in the file management page. You can search your files, filter files, mark important, bulk download from this files managements page.
For the file management page, you need to click the Manage button on the navbar.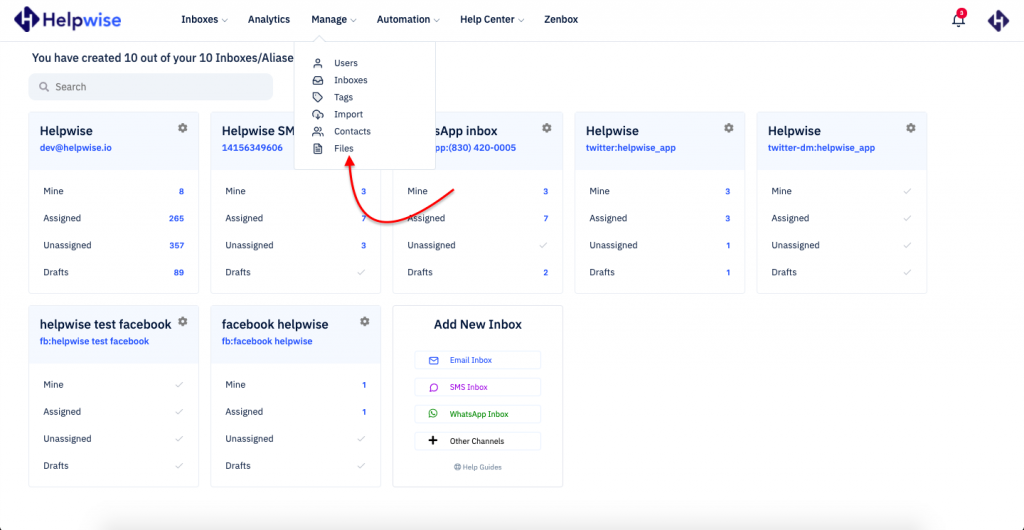 After that, you will be redirected to the file management page, where you can see your all mailboxes files.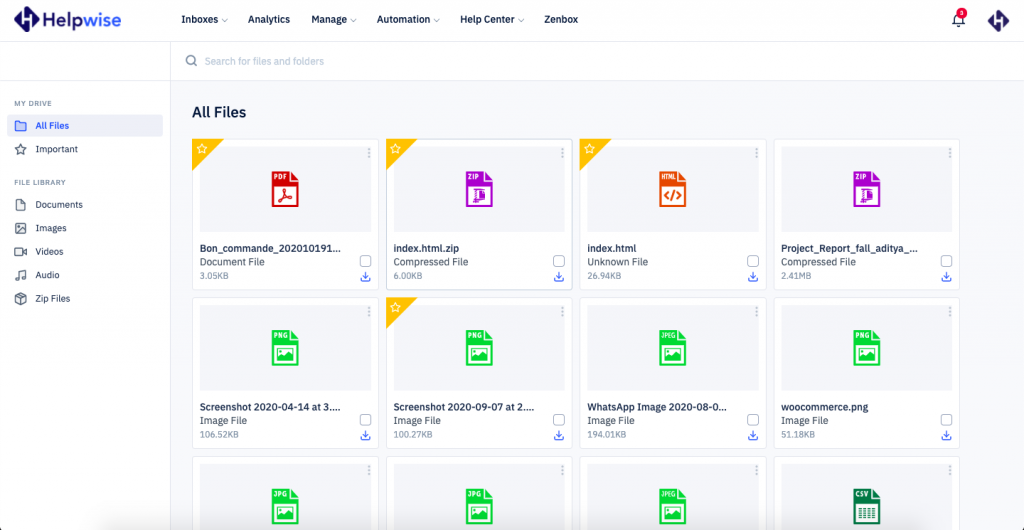 You can also schedule a free demo, to know more about Helpwise and Helpwise files managements.