JustCall is a cloud telephony system that you can use to set up your online call center within a few minutes without the need for hardware telephony. You can set up your team members and assign the role in JustCall. JustCall provides you a various countries number which has SMS and calling capability.
From Helpwise you can create a shared SMS inbox using the JustCall Number where your team members can collaborate and give support to your customers directly from Helpwise. You can make use of Helpwise's powerful features (rules, auto-reply, one-click integration preview, tagging) with the JustCall number.
To integrate your Justcall SMS channel with Helpwise, follow these steps below:
Login to your Helpwise Account.
Now, click on the "SMS Inbox" button on the Add New inbox card.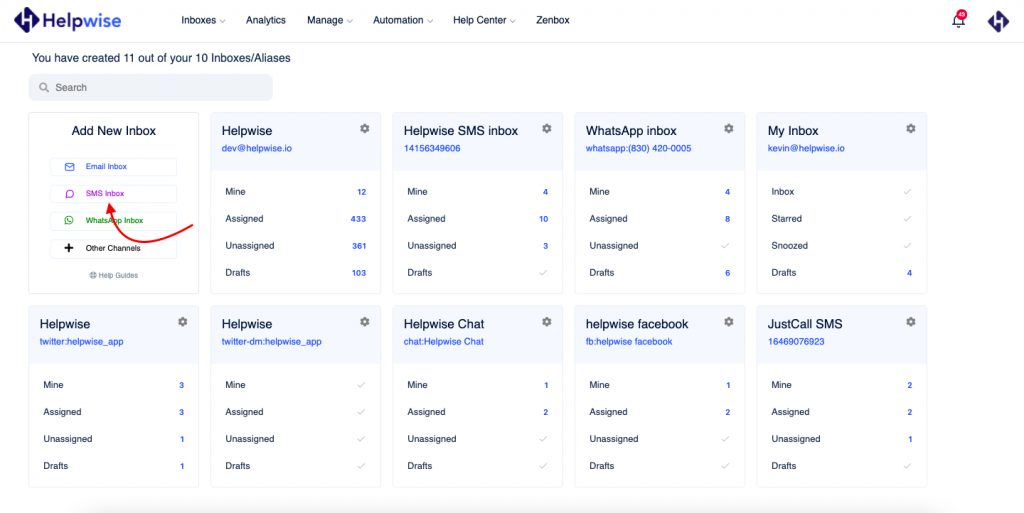 Then, click on the "JustCall" button.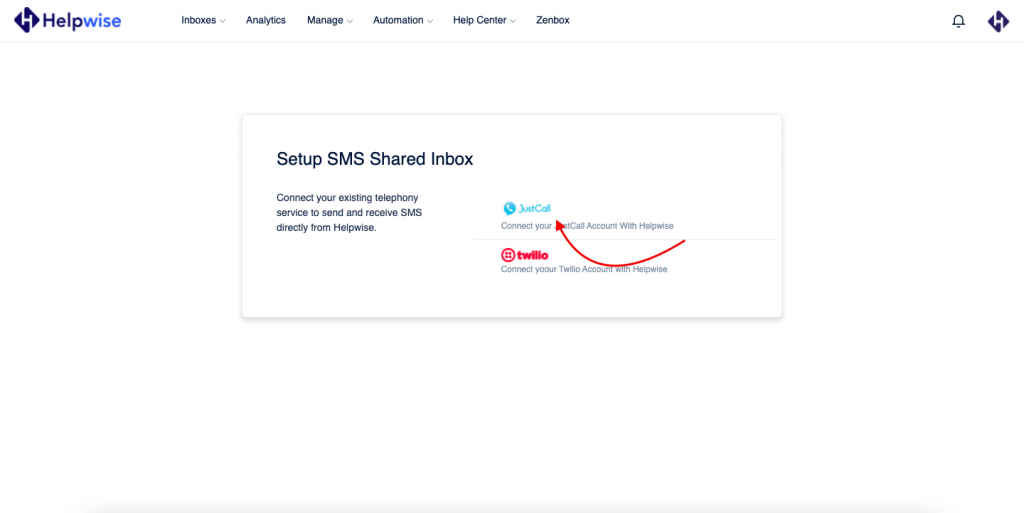 After that, it will redirect you to Helpwise JustCall create SMS inbox page. Now, you need to enter the JustCall API key and API Secret.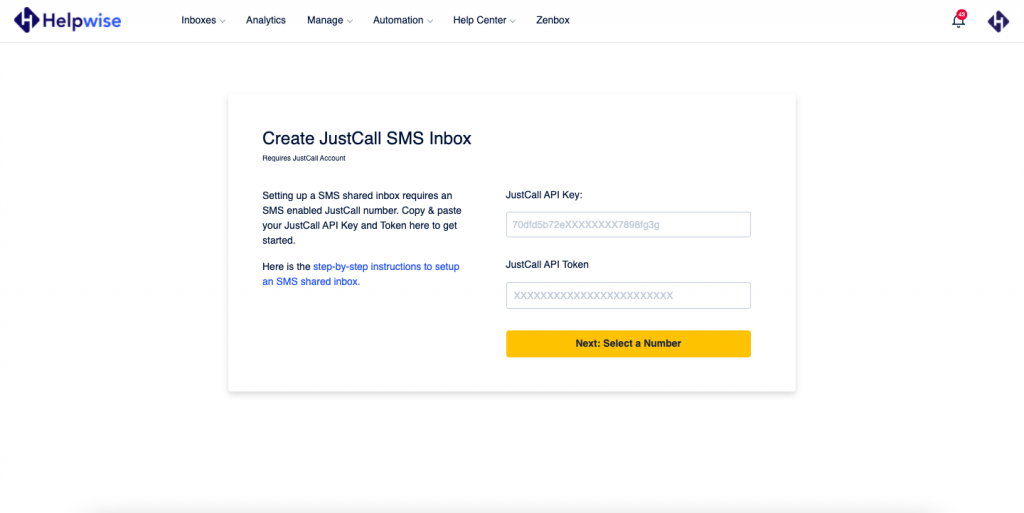 To get the JustCall API key and Secret. Go to the JustCall Dashboard and click on the Settings button to go to the Developer Page.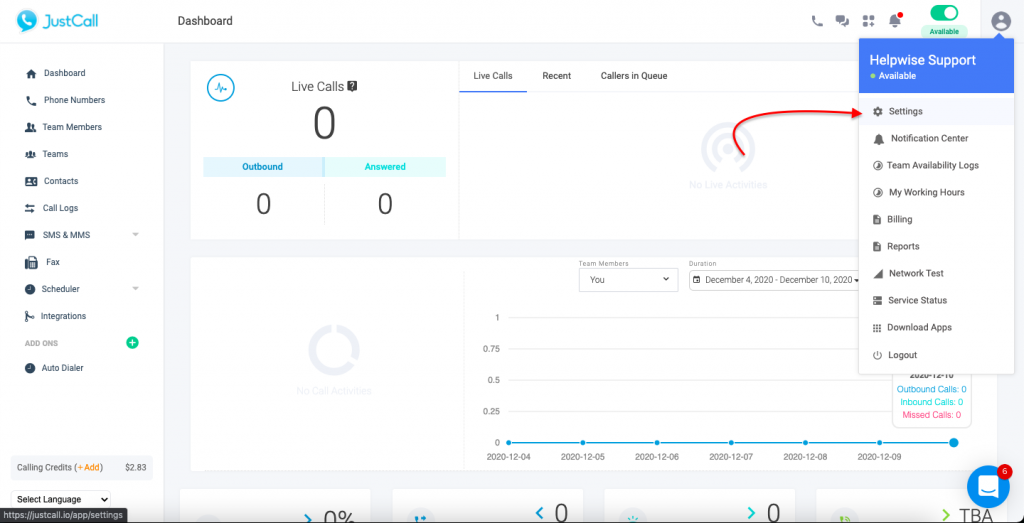 Copy the API key and Secret and paste it into the Helpwise create Justcall SMS inbox page.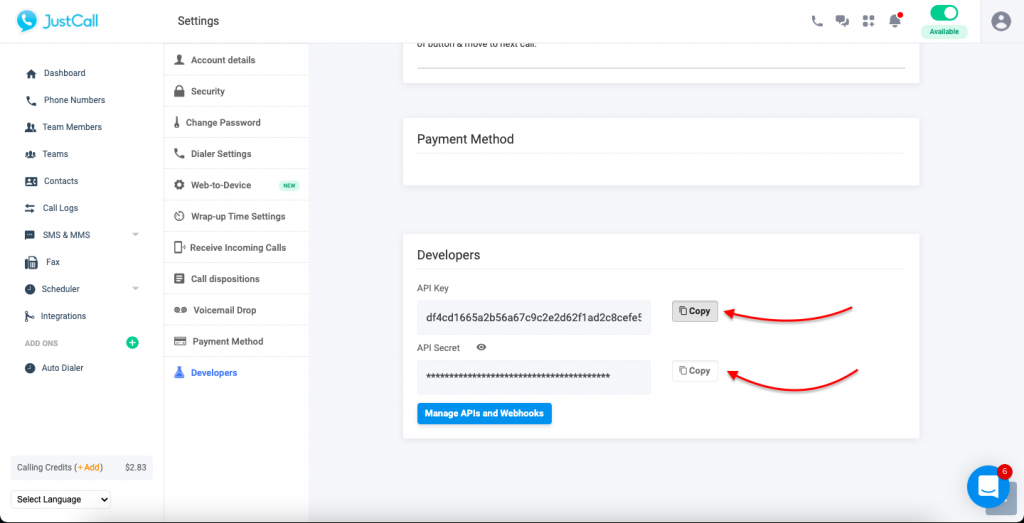 Select your JustCall number from the list and also enter the mailbox name that you want.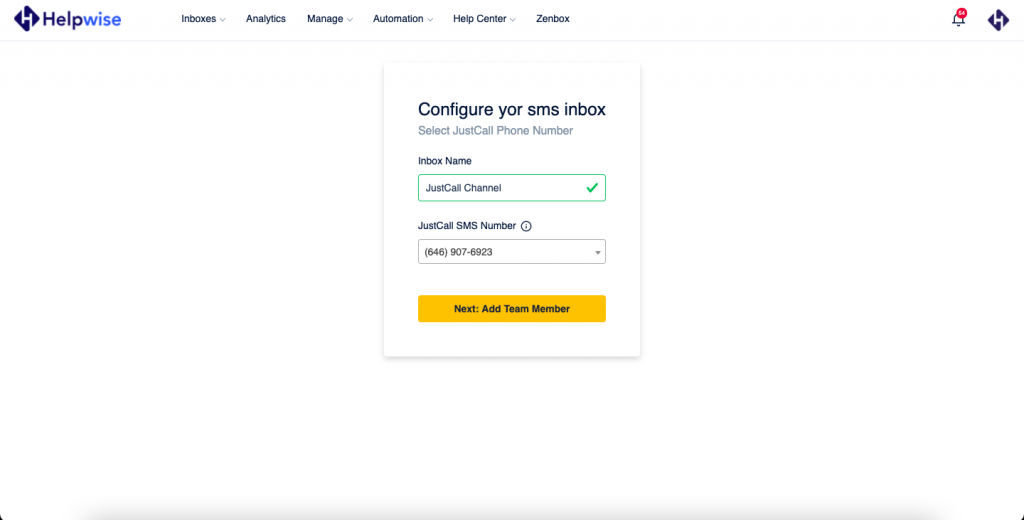 Once you select the number then click on the "Add Team Member" button.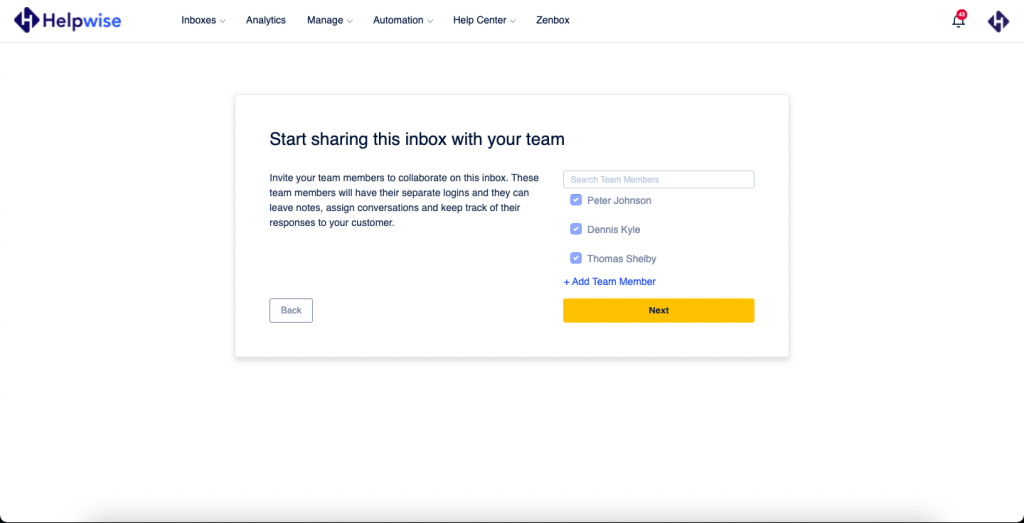 Choose the team member that you want to allow for your inbox.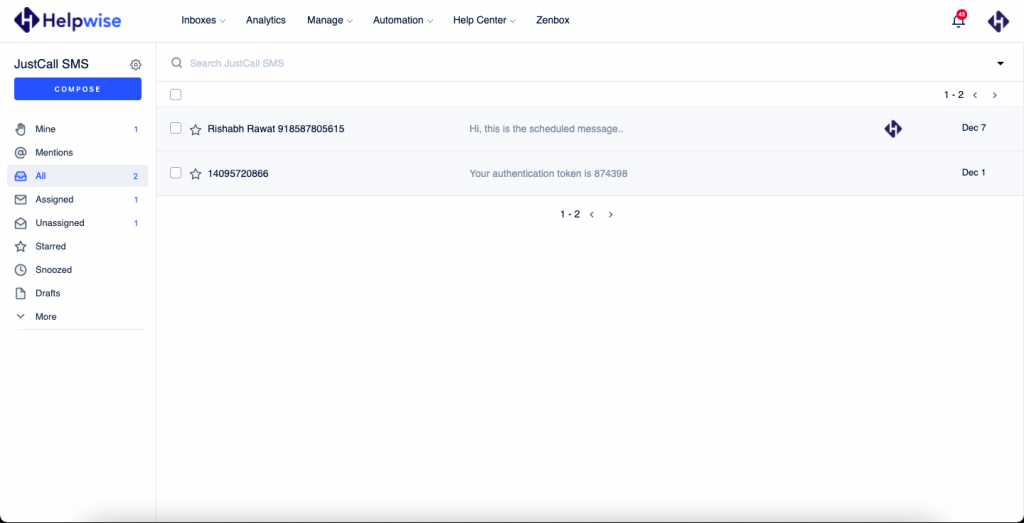 Now your JustCall SMS inbox created successfully.
Features of Helpwise JustCall SMS inbox
You can also send and receive MMS (Multimedia Messaging Service) directly in Helpwise.
You can also schedule SMS at a specific time.
Realtime send and receive SMS or MMS.
You can check the SMS status in real-time.
Assign SMS threads & conversations to your team member.
Find out who is currently replying to your customer in real-time.
This is a two-way sync integration which means you can send the SMS directly from the JustCall dashboard but in this case, Helpwise will count the account owner as a sender of the SMS.
With this integration, you can now effortlessly track and view comprehensive call and SMS logs directly within Helpwise. Stay informed, optimize your communication workflow, and gain valuable insights into your support processes.

Streamline Monitoring and Analysis: The integration between JustCall and Helpwise allows you to seamlessly sync your call and SMS logs into your Helpwise account.

Comprehensive Call and SMS Logs: Access detailed call and SMS logs directly within Helpwise. Track call duration, call recordings, and missed calls. Retrieve important SMS information such as sender details, and message content.

Optimize Your Communication Workflow: With synchronized call and SMS logs, you can easily associate conversations with respective customers and collaborate effectively with your team. No more switching between multiple platforms or searching for vital information.

Get Started with Helpwise Today! You can also schedule a free demo, to know more about Helpwise and its integration with JustCall.