Helpwise allows you to start an Internal discussion with your team member right from your shared inbox.
Here are the steps to start an internal discussion with your team :-
1. Click on Start Discussion Button from the Compose dropdown.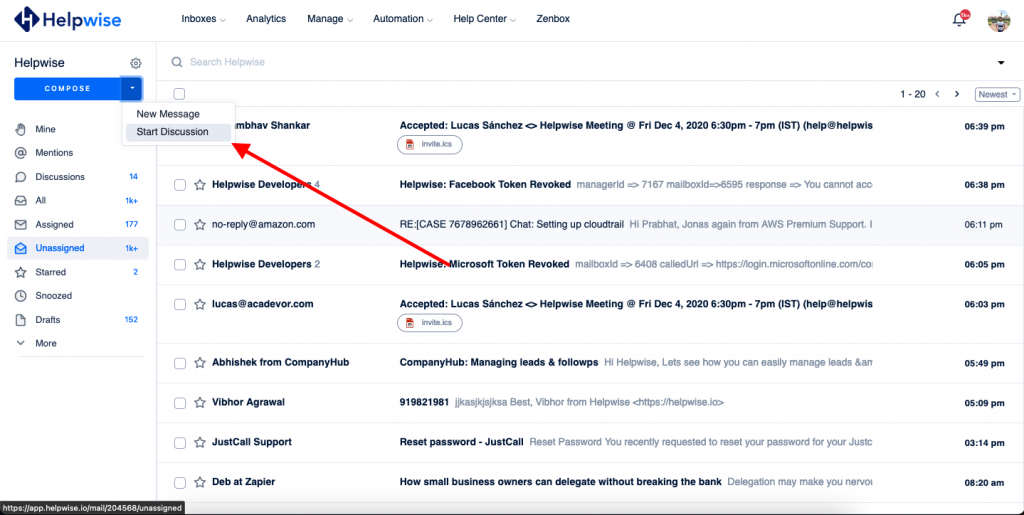 2. Add the team members which you want to involve in the discussion in the To and add a Topic, Enter the content in the editor. You can also add images and attachments.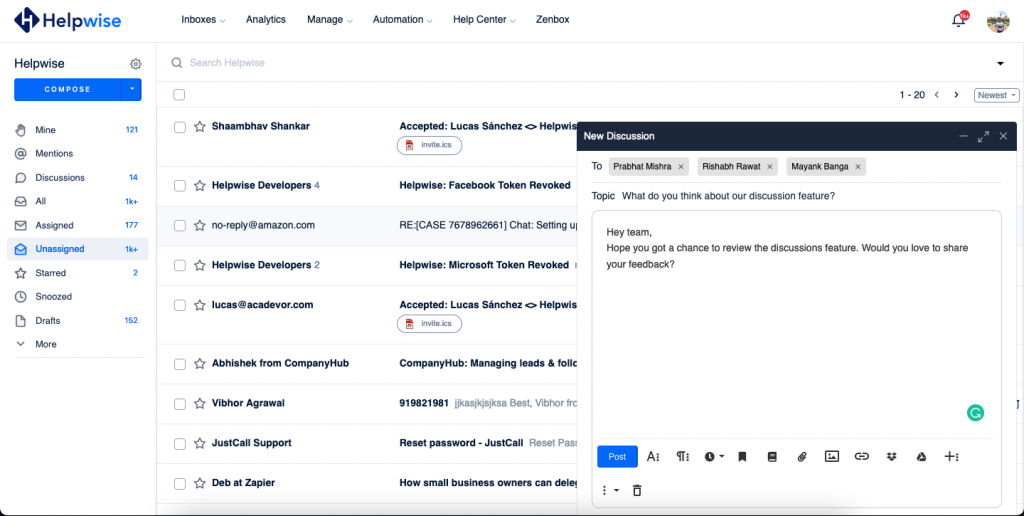 3. You can post it and find it in the Discussions section and you can chat with your team members.