Helpwise allows you to add more details to your contacts, such as customer id, plan name, etc. A custom field can be created from settings and can be given value against a contact via API, manually or third-party integrations like Zapier.
To add a custom field, go to settings and click on contacts.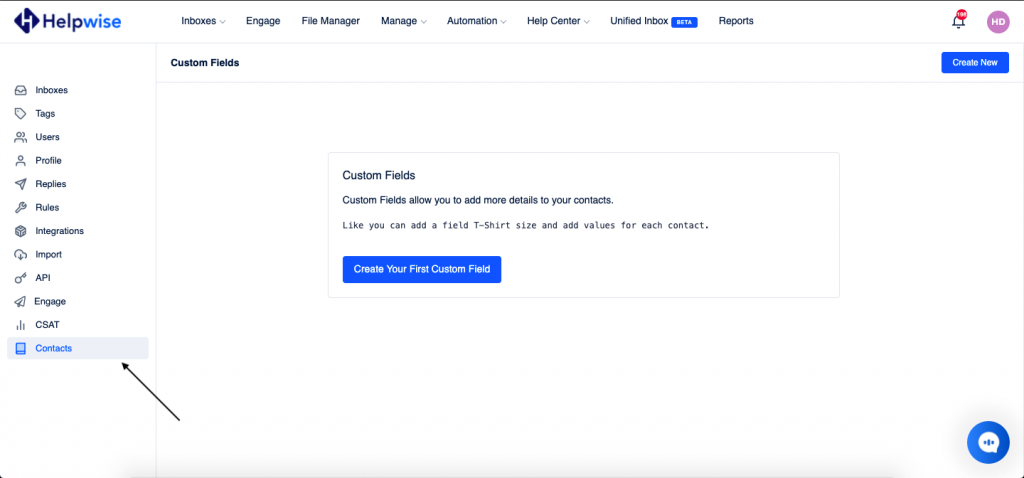 Click on create your first custom field and fill in the name, description, and hit save.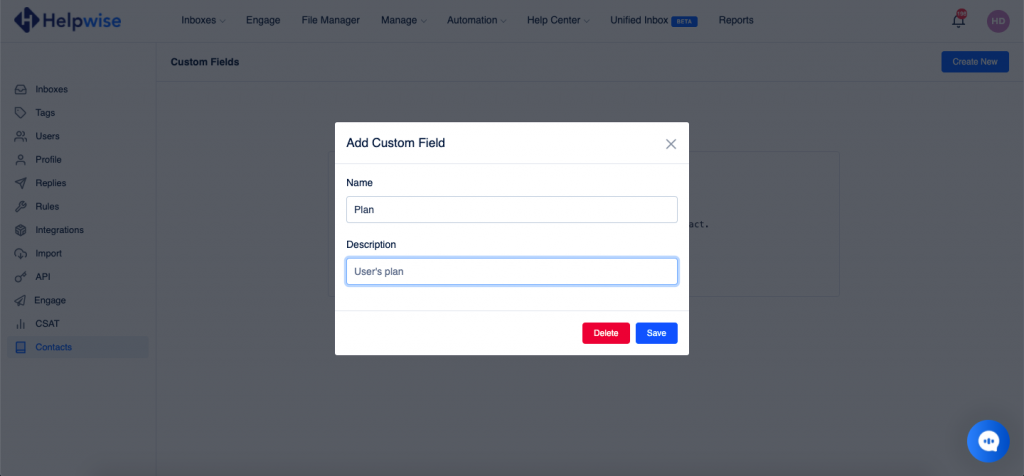 To add value to a custom field in contact manually, go to contacts click on edit this contact, and click on the + button at the bottom to select the custom field you want to add.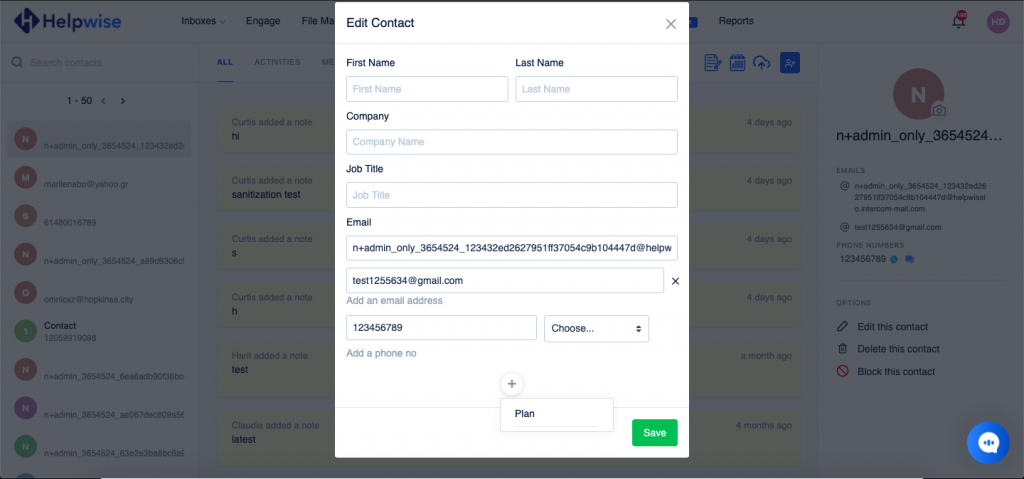 Add the value and hit save.