Helpwise allows you to import your Groove account data into Helpwise. Now you do not have to worry about losing your ongoing conversations in Groove while migrating to Helpwise. Our one-click integration allows you to move your Groove emails, teammates, mailboxes, contacts, notes, and tags in your Helpwise account.
Follow the steps below to integrate Groove with Helpwise:
Click on Manage and go to the Import page.
You'll see the Groove card, click on "Import".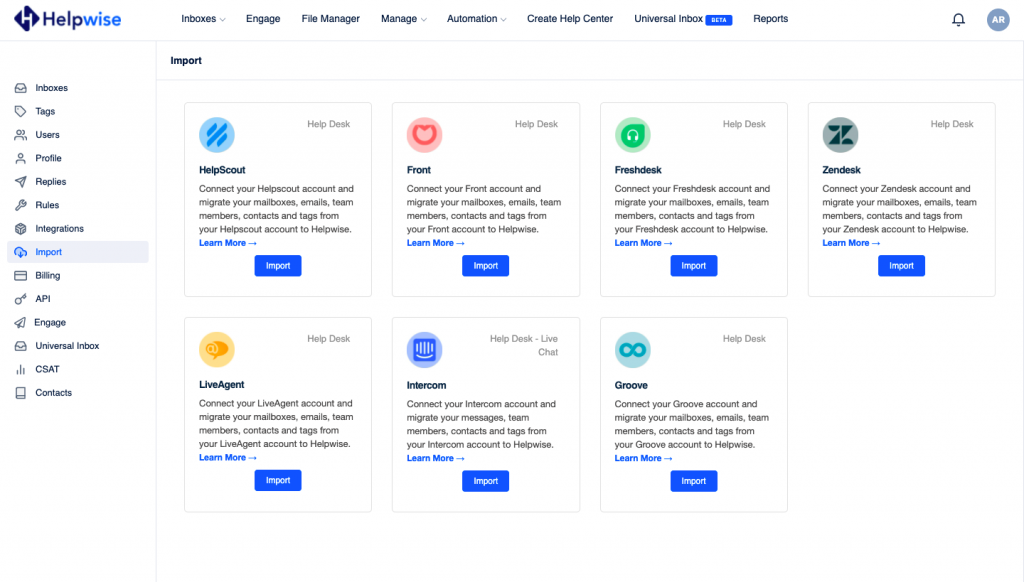 Enter your Groove private token and click on "Save".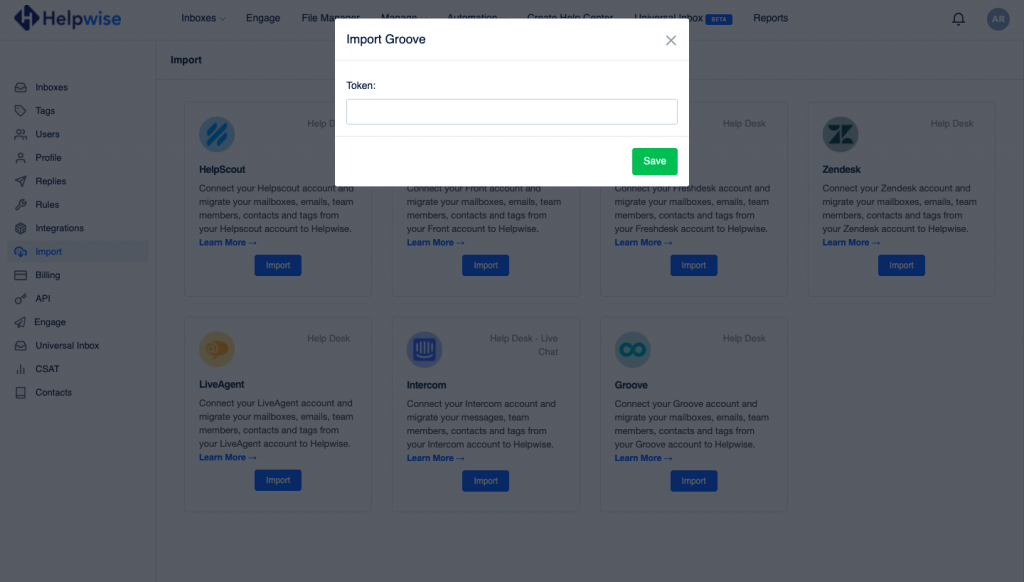 In order to get the Groove private token, head over to your Groove account and go to the settings page -> Organization -> API.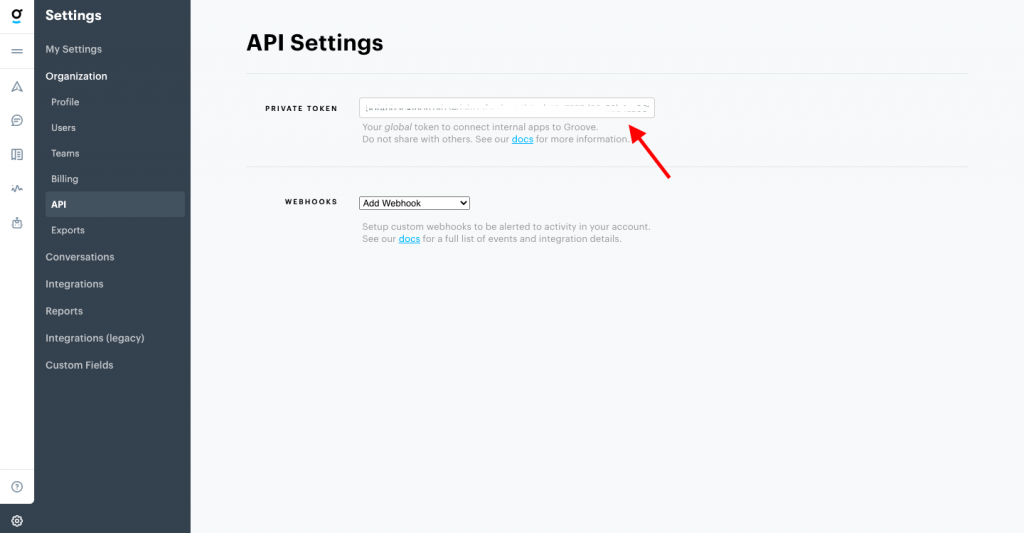 Now as you got the token so you've to paste it in the token field on Helpwise.
That's it, within few hours your emails from Groove will start showing up in your Helpwise account.
Follow our updates guide to know more about Groove Migration with Helpwise. For any questions, feel free to reach out to us at our chat support.
You can also schedule a demo call with us here - https://helpwise.io/demo.