Do you receive tons of emails and want to meet your response time goals? Now you can create SLAs to reach your goals. Below are the steps to creating your first SLA.
Click on "Automation" in the navbar and then click on the "SLA" option.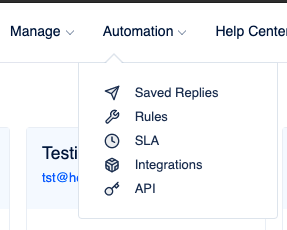 If this is the first time you are making an SLA, you will see the "Create your first SLA" option.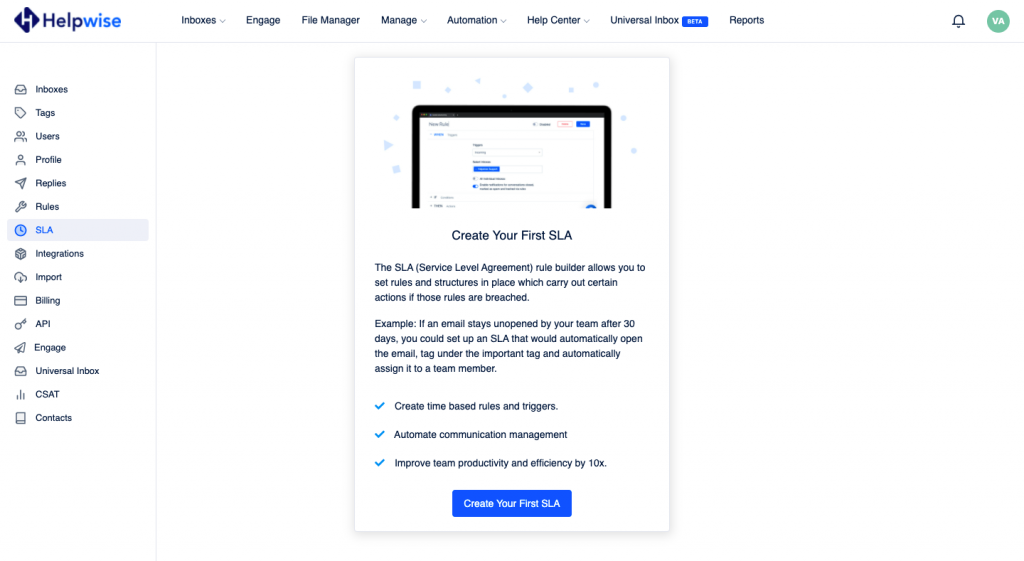 Now enter the title of the SLA and then set the following details in the "When(Conditions)" section.

Select the Inbox/Inboxes you want this SLA rule to apply on.
Click on add conditions if you want to add additional filters to a conversation before marked as SLA breach.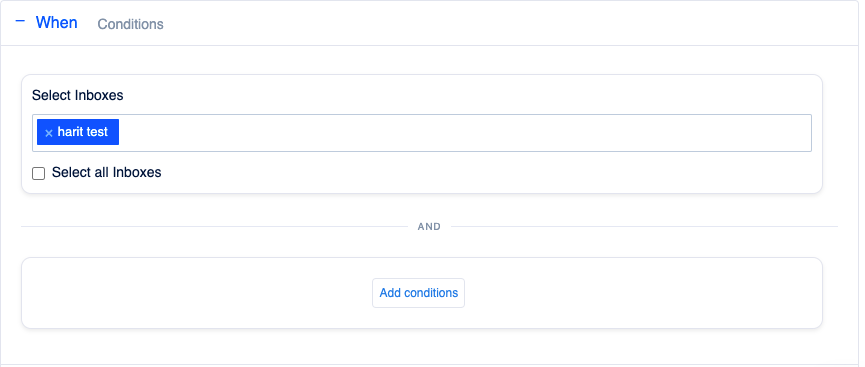 Now select the time limits after which you want a conversation to be marked as an SLA breach. You can select among 2 time-based triggers.

If a conversation stays unresponded to.
If a conversation stays Unassigned.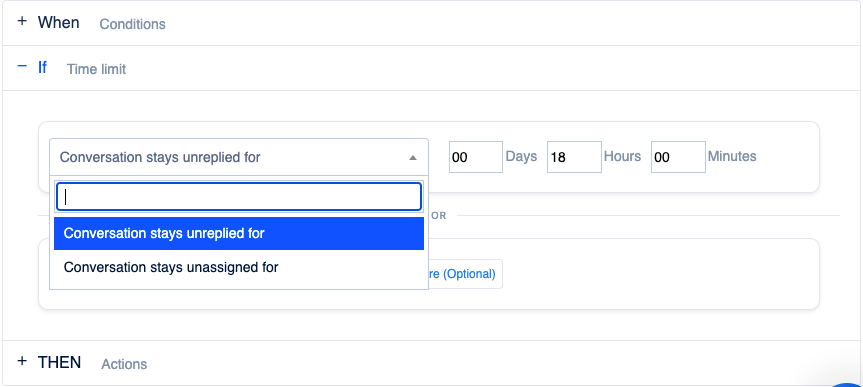 Now select the actions you want to perform once SLA is breached.