WhatsApp Business Inbox For Teams
The 1.5 billion active users of WhatsApp are spread across the globe. The app has a presence in 180 out of 193 countries in the world. Millions of business use WhatsApp business account to connect with their's customers. WhatsApp business inbox by Helpwise allows you to create a shared inbox for your WhatsApp business account and collaborate with your team members.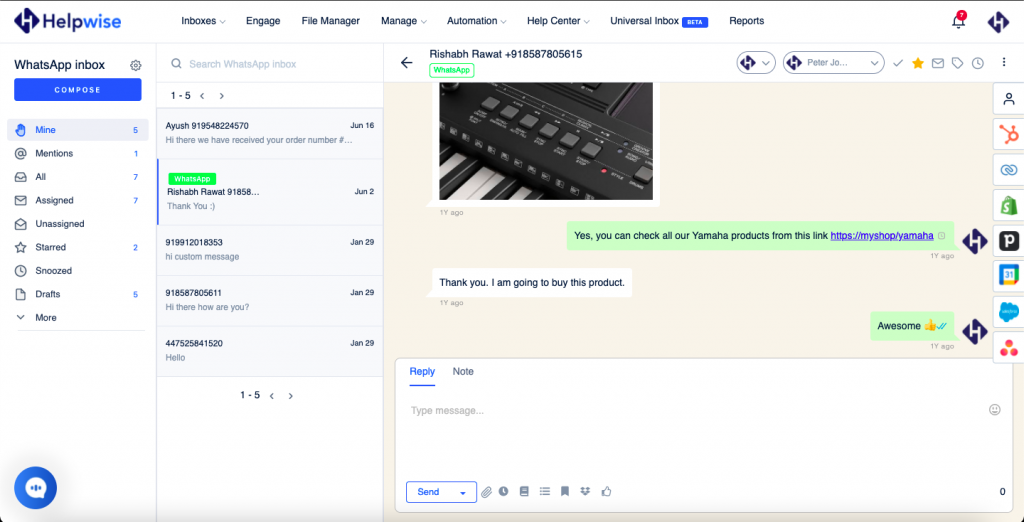 Getting WhatsApp Number from Twilio
WhatsApp inbox works the same as an email inbox and SMS inbox. You need to use Twilio's WhatsApp-enabled number for setting up the WhatsApp shared inbox in Helpwise. Twillo will handle all approval processes for enabling the WhatsApp business account. Make sure to follow the guidelines in WhatsApp's Commerce Policy for the approval process.
Approve Twilio number for WhatsApp
Sign up or log in to your Twilio account. In your Twilio dashboard, click on the # sign to open the Phone Numbers section, then click on Buy a Number.

Select capabilities option "ANY" (You can buy any country number you like) and then click on the Search button. Twilio will list out all available numbers depend on your selected options.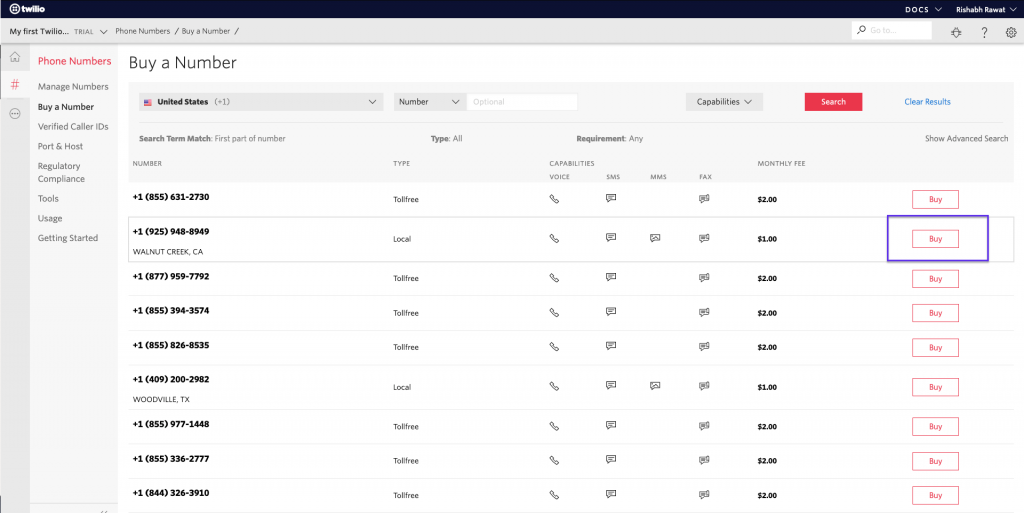 Click on Buy to procure the number. If you already have a number and you don't want to buy a new number from Twilio then skip the first two-step.
Head over to the Programmable Messaging section in Twilio and click on Sender > WhatsApp Sender.
Click on Sign Up to request access or you can directly submit the form from this Link .

In the popup menu, choose the Twilio number you want to enable for WhatsApp and fill in the rest of the fields.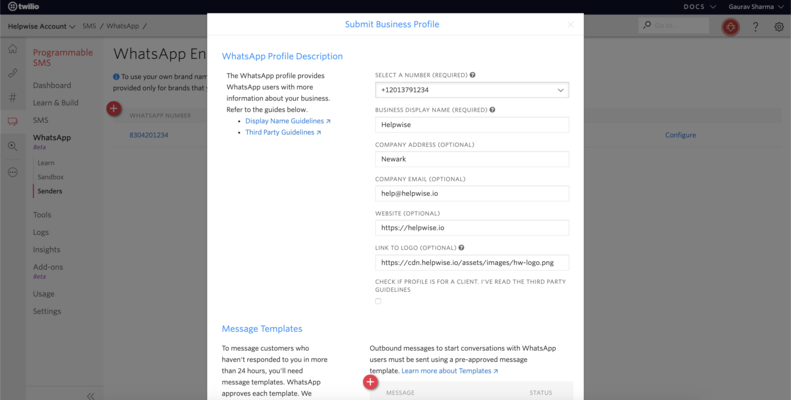 Once you have filled the full form click on the Submit Request button for the WhatsApp approval process. This process will take several business days to complete.
You can monitor your number approvals in the Status section of your WhatsApp Senders dashboard: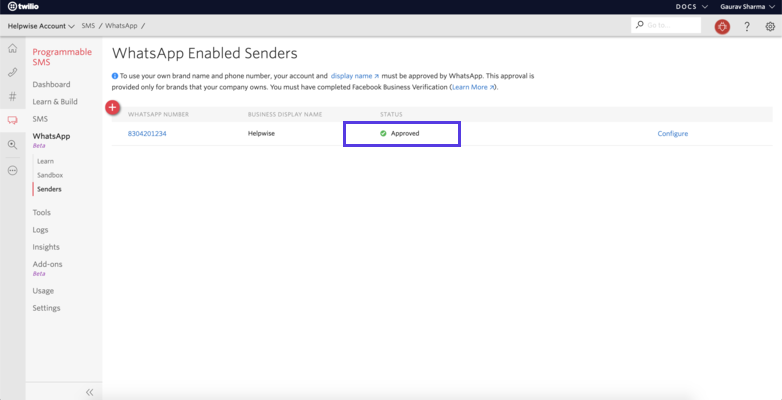 Once your Twilio WhatsApp number has been verified, go to Helpwise and follow these steps:
Login to your Helpwise Account.
Now, click on the "Automation" tab on the top and select "Integrations".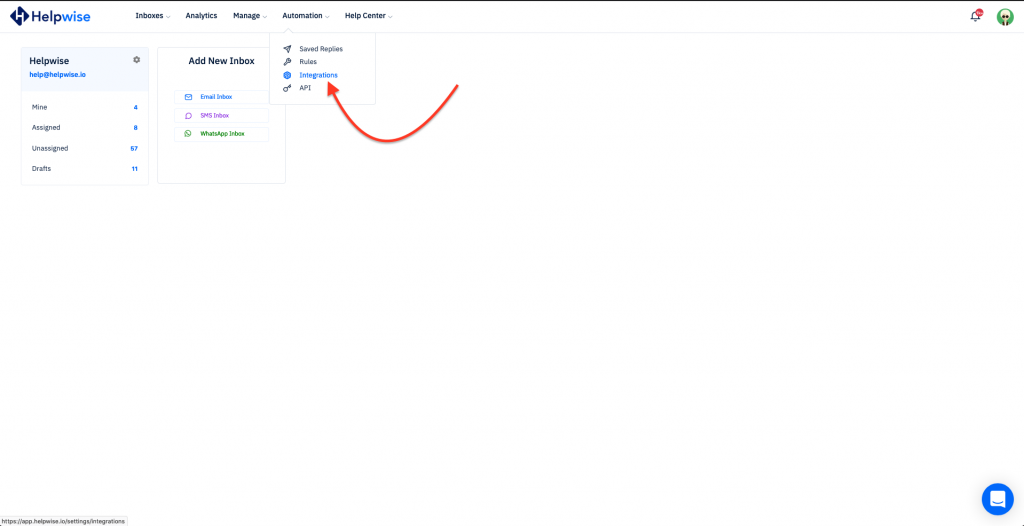 Then, click on the "Connect WhatsApp" present in the WhatsApp card.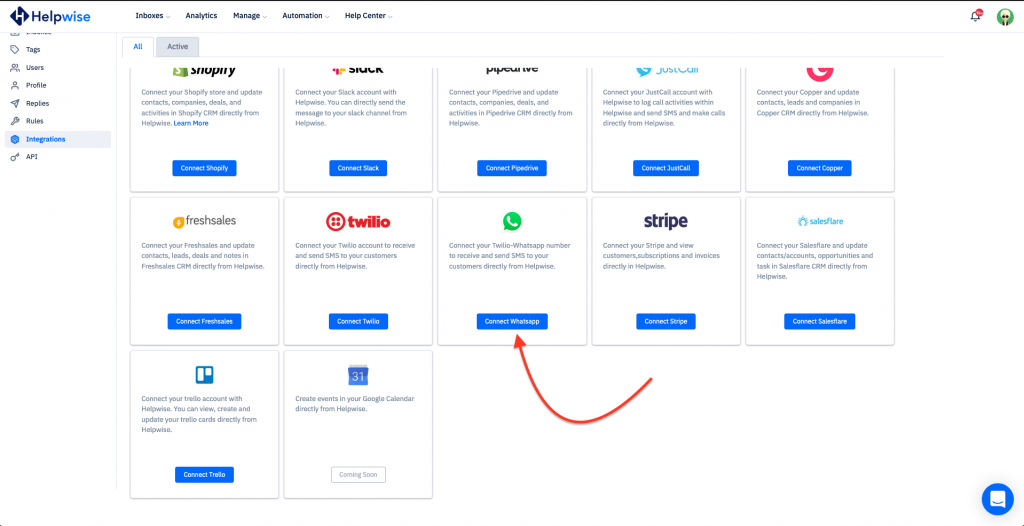 After that, it will redirect you to Helpwise WhatsApp create inbox page.

Enter your Twilio Account SID and account token. For getting the Twilio account SID and account token, go to Twilio and login into your account. On the home page, you will see your Twilio SID and token.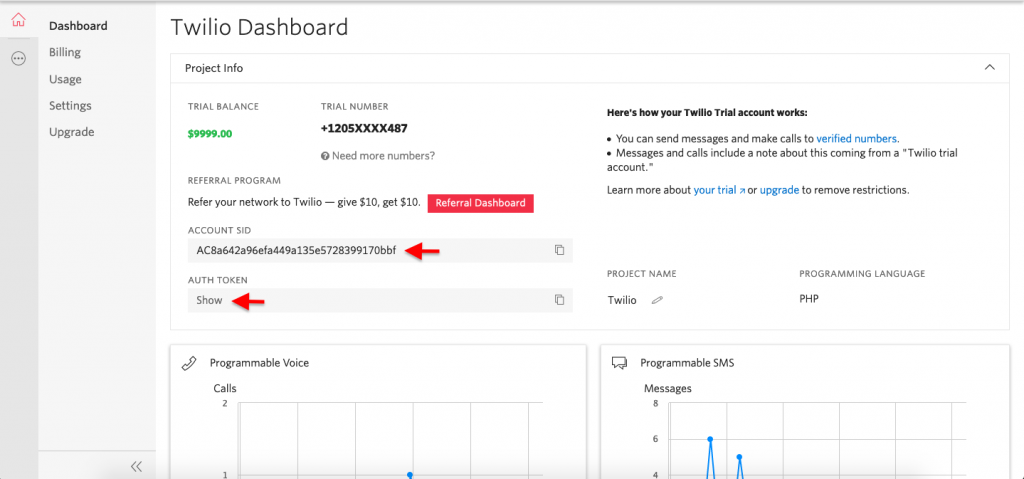 Copy your account SID and token and paste into your Helpwise create WhatsApp Inbox page. After verification of your account SID and token, you need to enter your WhatsApp inbox name and approved Twilio WhatsApp number.

Click on the Continue, and add team members in your WhatsApp inbox.

Now, click on Proceed. Here you will see the webhook URL to receive an incoming message in your shared inbox. Copy this URL and paste it into your Twilio WhatsApp number configuration.

Setup Helpwise webhook on Twilio WhatsApp Number
Head over to your Twilio account.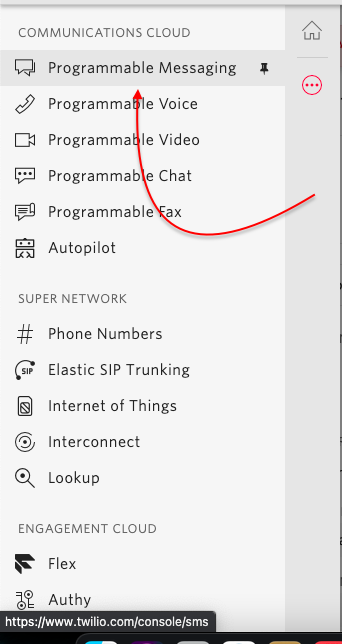 Now, click on Twilio Programmable Messaging section. Select Sender then click on the WhatsApp Sender.

Click on the Edit Sender button on your WhatsApp verified number.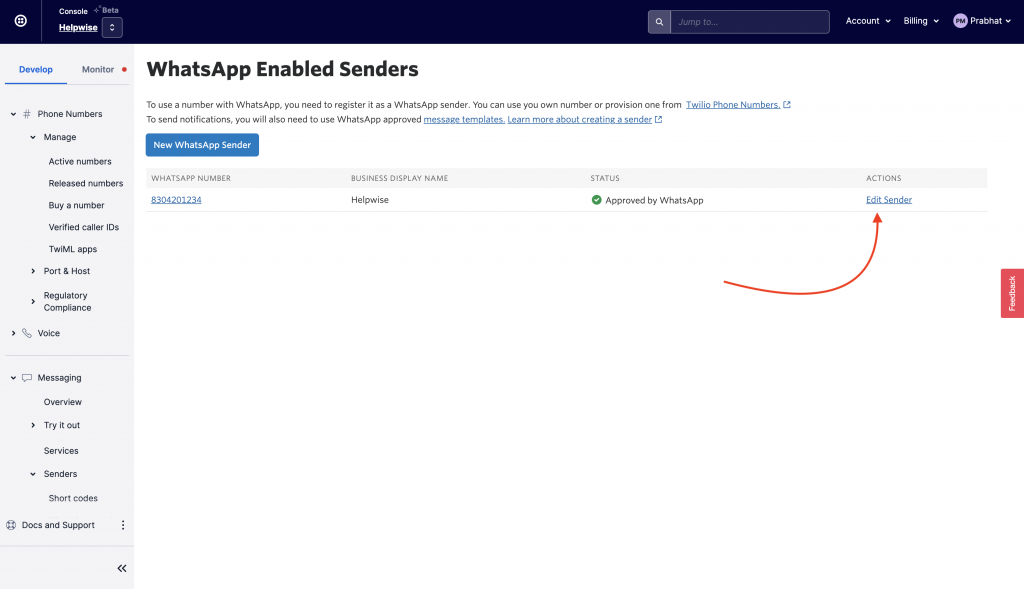 Paste the URL which is given by Helpwise or you can enter https://webhook.helpwise.io/whatsapp/incoming in the webhook URL for incoming message field and enter the https://webhook.helpwise.io/whatsapp/status in the status callback URL field after entered these all fields click on the Update WhatsApp Sender button below. That's it.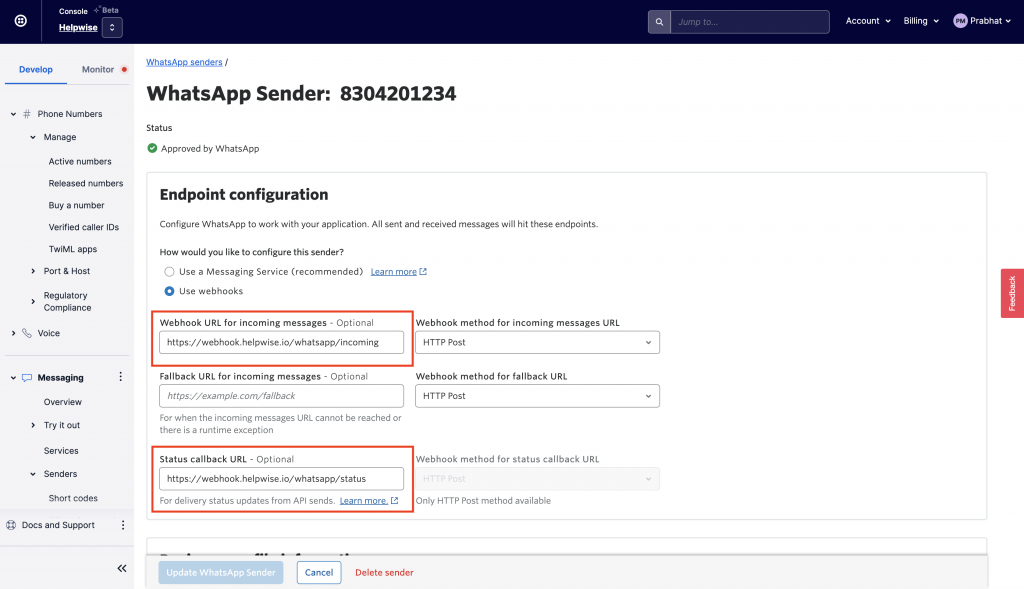 Now, back again to Helpwise and click the continue button. At this point, your inbox setup should be complete 🎉 Test the connection by sending a message into your team inbox from another WhatsApp number (like your personal phone). Your message should show up immediately in Helpwise